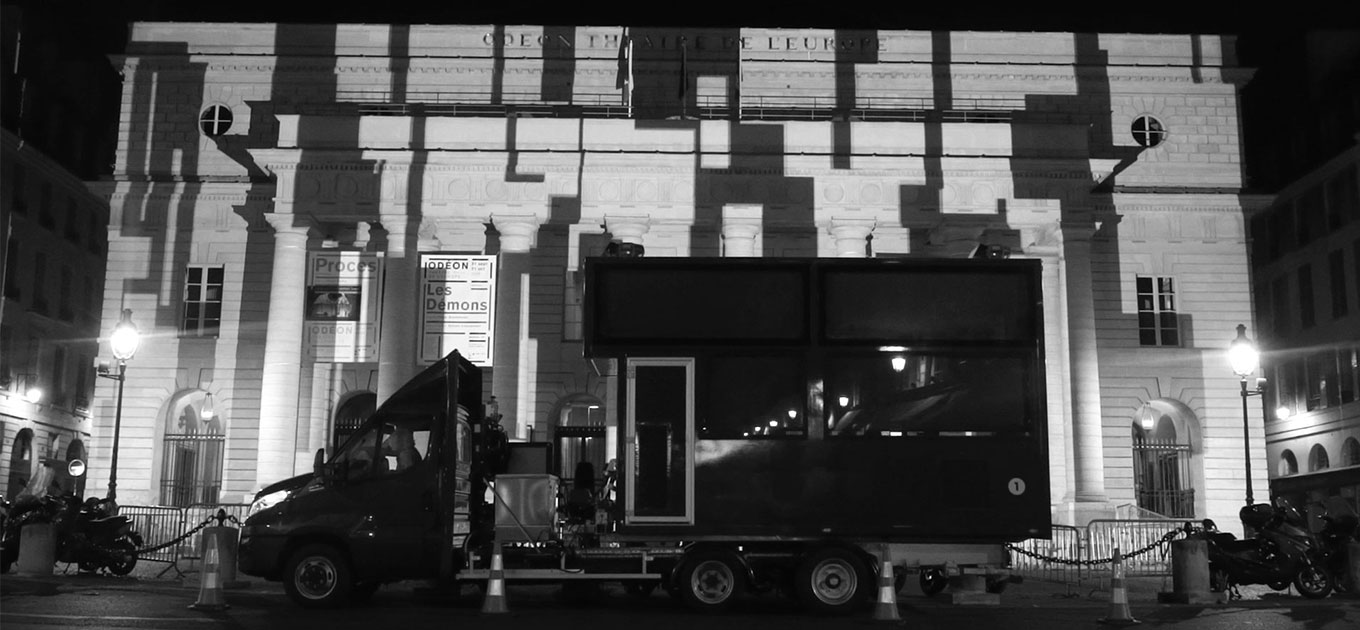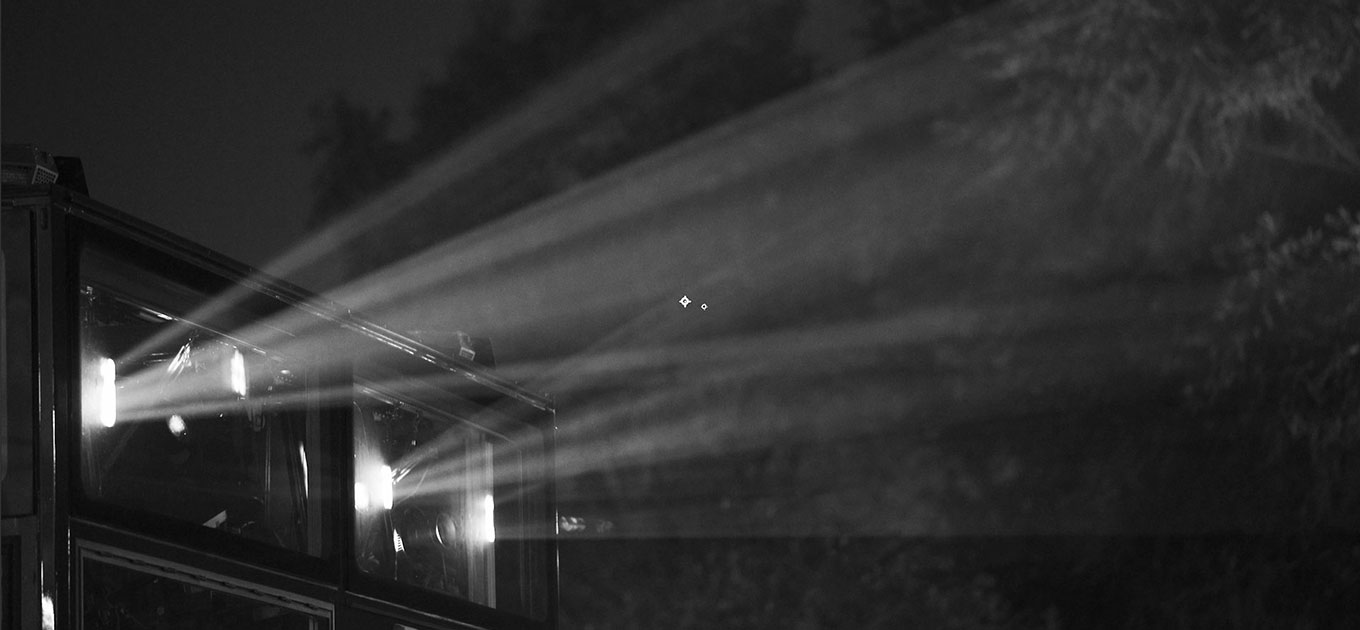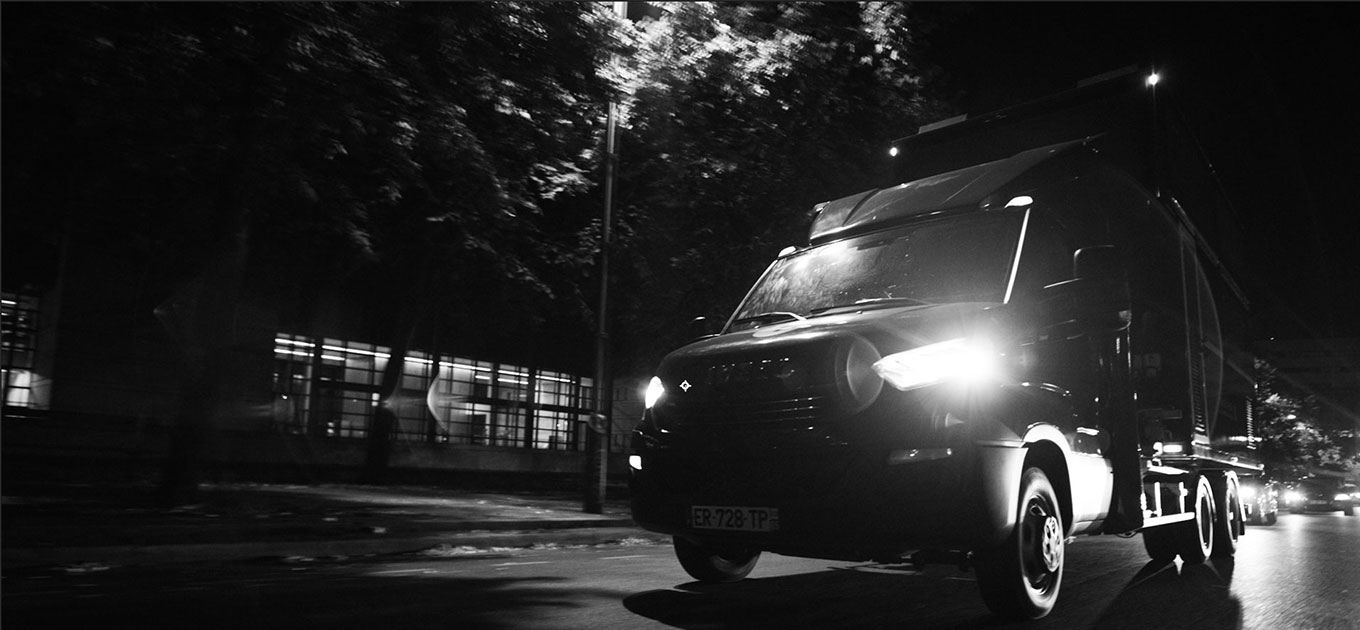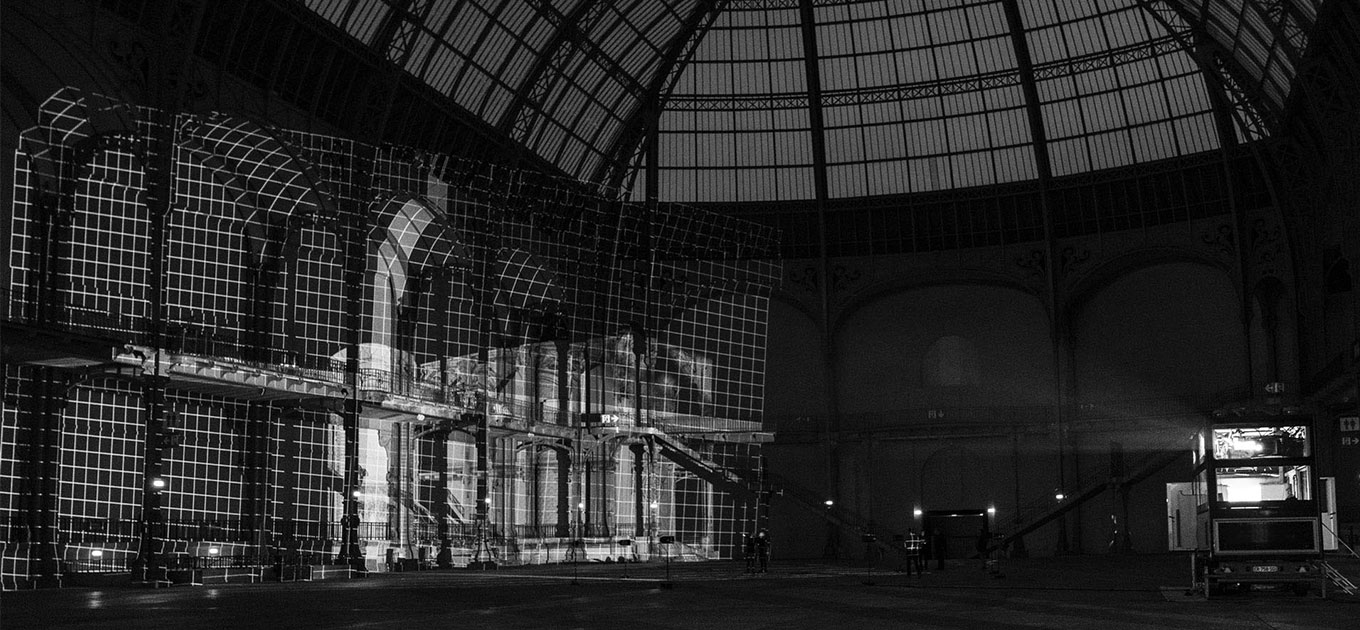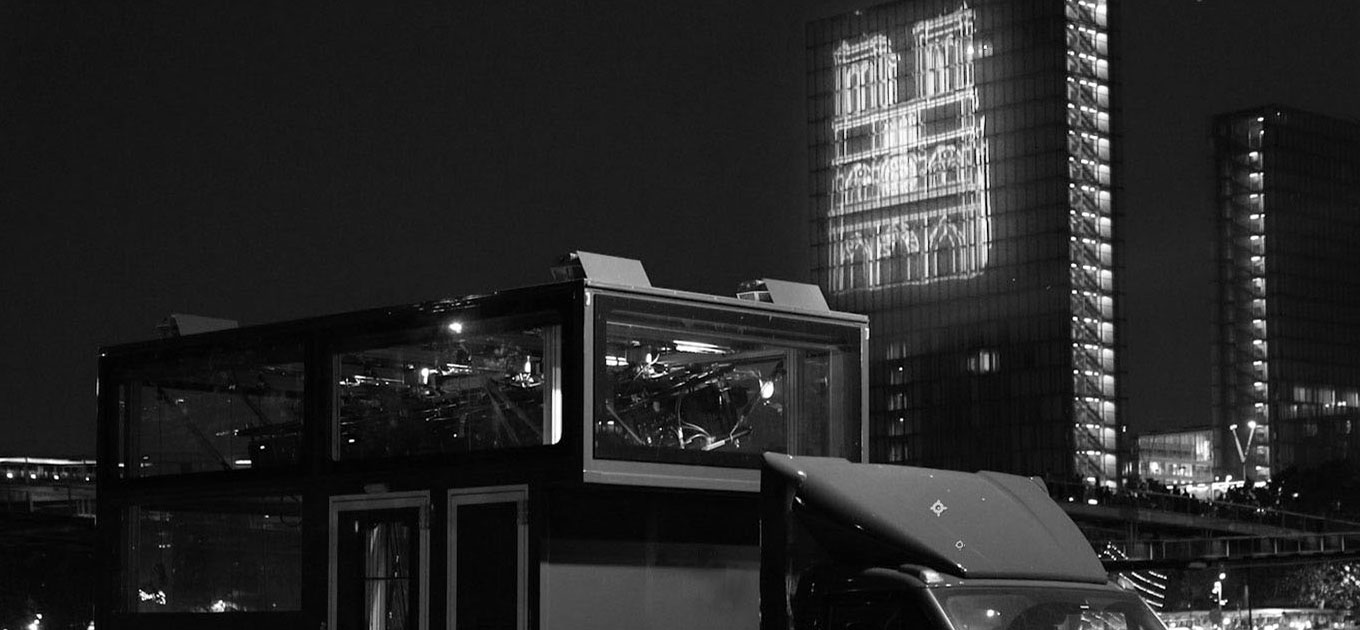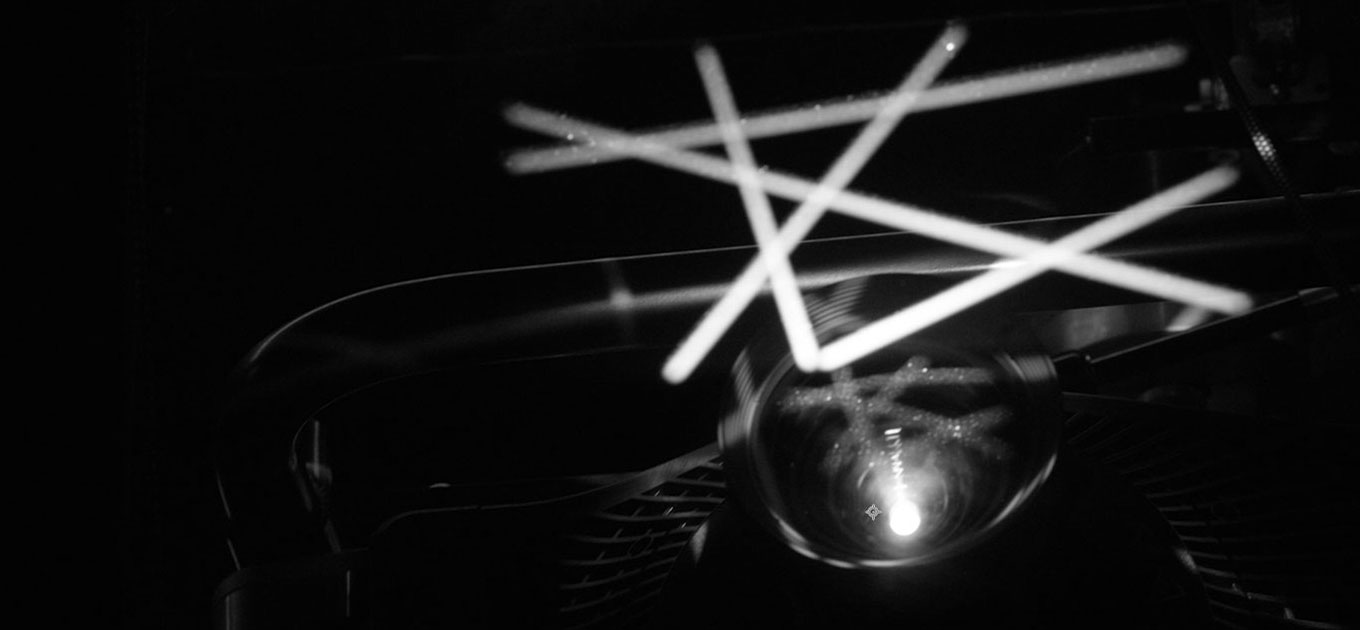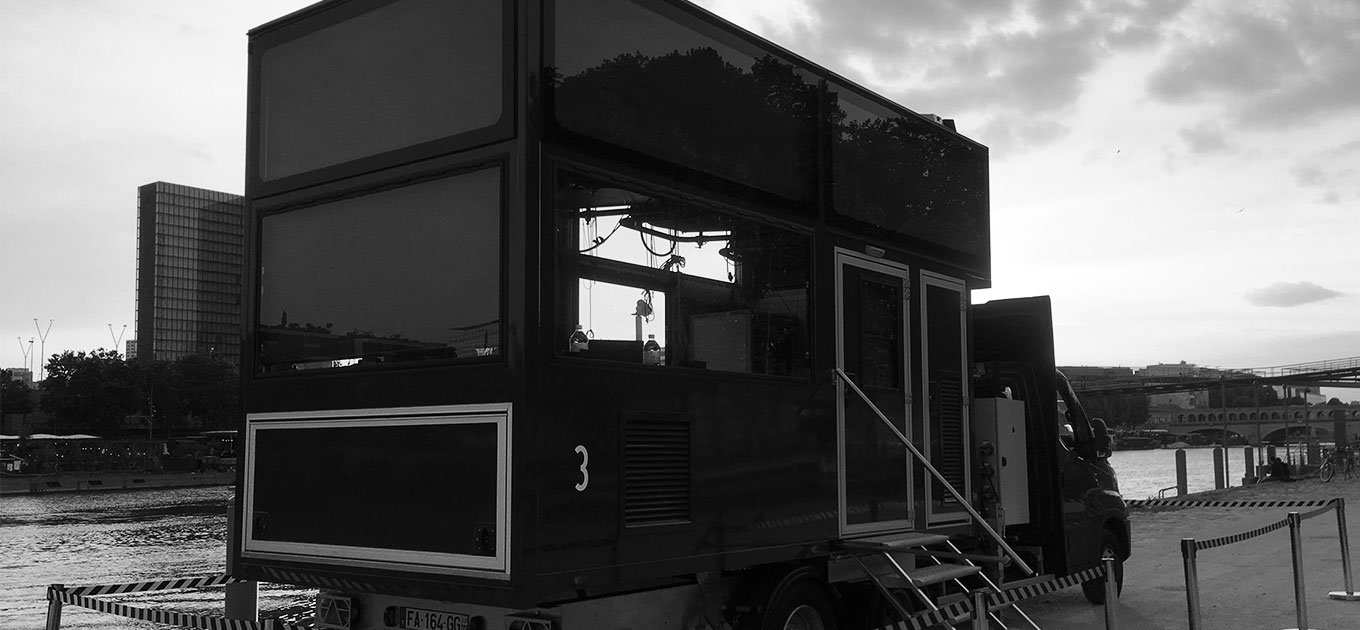 THE CONCEPT
The jamion is a mobile projection device, patented and unique in Europe.
Developed by ATHEM, a scenography and creative workshop, the JAMION is the result of 35 years of experience in the field of video mapping and the production of more than 600 scenographies.
Agile and efficient, the JAMION allows to considerably limit the constraints of video mapping, at a competitive price.

Easy to use and a great tool to reach the public at the heart, the jamion is aimed at:
Museums and heritage sites - Municipalities and territories - Brands - Artists - Scenographers and event agencies.
A multidirectional projection device
4 CHRISTIE BOXER 4K30 3-DLP video projectors, 360 ° rotatable, horizontal and vertical.
A high-tech production truck
The tractor of the Jamion is removable. The projection cell is equipped with an integrated control room and studio, controlled by Modulo Kinetic servers.
A very low carbon footprint
Energy consumption is limited to the needs directly related to the transport and operation of the truck.
100% self-sufficient
Power is supplied by either plugging The JAMION directly into the local power supply available on site or by using the JAMION's integrated generator.
Plug & Play
The control room can accommodate a sound console, for image and sound broadcasting.
A seamless and fast installation time
The installation and removal of the device takes a few minutes compared to several minutes for traditional equipment.
Minimum regulatory constraints
A system adapted to the constraints of organising events in public places and roads. A minimal footprint simplifying the requests for administrative authorisations.
Material and human security
The system can be evacuated in a few minutes at the request of the authorities or in extreme bad weather conditions. This is particularly valuable in view of the evolution of security procedures.
This solution is 50% more advantageous
than a traditional projection mapping device !
Do you have a project ?